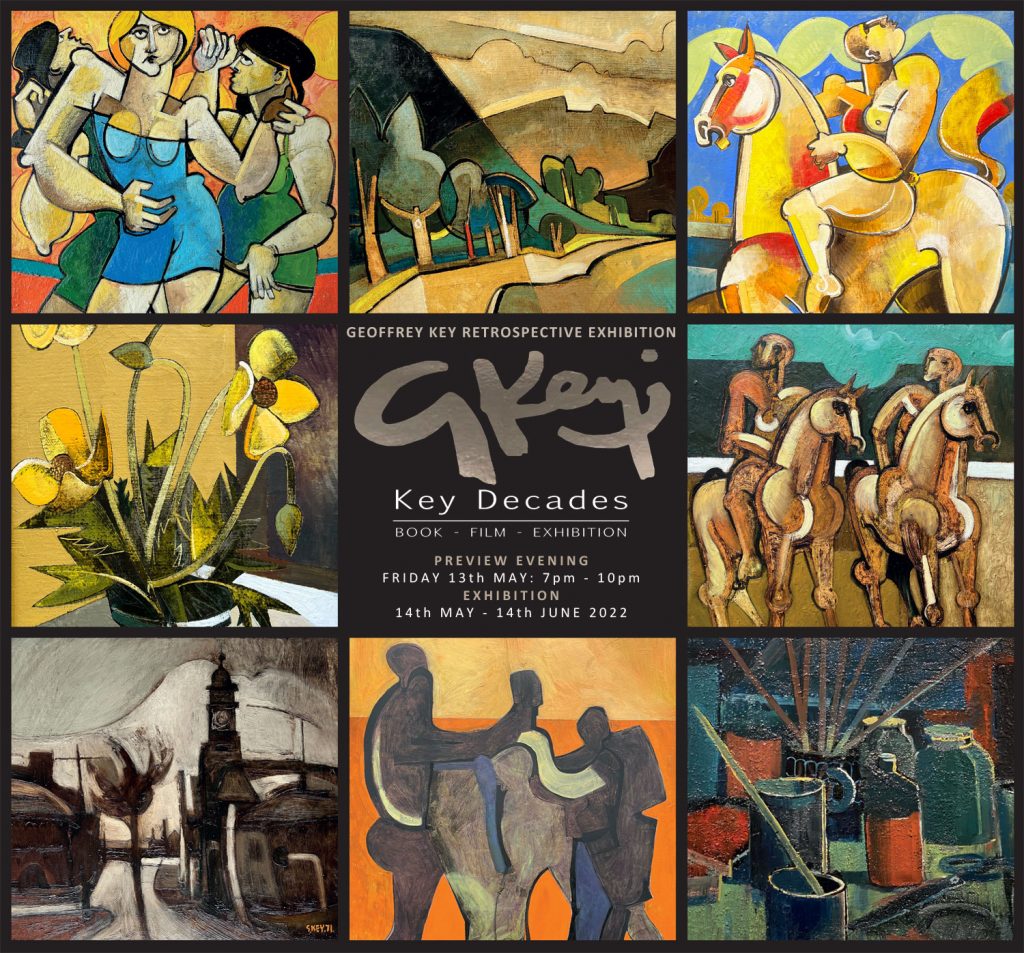 CLICK HERE TO PURCHASE EXHIBITION PIECES
63 Geoffrey Key pieces will be available as part of our Key Decades Exhibition
With accompanying Book by Nick Brown OBE FRSA & Short Film
Geoffrey Key is one of Britain's most popular and distinctive artists whose works are exhibited and collected worldwide. He has gone to extreme lengths to cultivate this individual style and has in his recent series 'Isolated Heads' painted perhaps the most intensely observed and sensitive psychological record of the pandemic.
Over sixty three years as a professional artist, through a combination of technique, tone and colour Key has produced a body of work that, whilst highly original, creates a feeling of deep joy and timeless quality.
We are proud to present 'Key Decades' Exhibition, the first full retrospective. This major exhibition, which has taken more than three years to curate has uncovered many important works several of which were believed lost. The result is a sensuous taste of Key's artistic journey that will not only delight but also challenge the orthodox view of Key's progress as an artist. It will also surprise even his most knowledgeable and avid admirers.
To mark the significance, we have also commissioned a book and a film to accompany the exhibition. The book is, surprisingly given Key's celebrity, the first biographical and critical study based on four years of conversation between the author, Nick Brown, and Geoffrey Key, in the film he talks candidly about his journey as an artist.
Key Decades – Exhibition, Book and Film.
14th May – 14th June 2022
Cheshire Art Gallery
13 Ack Lane East
Bramhall
Stockport
SK7 2BE
0161 217 0625