28th October – 18th November 2023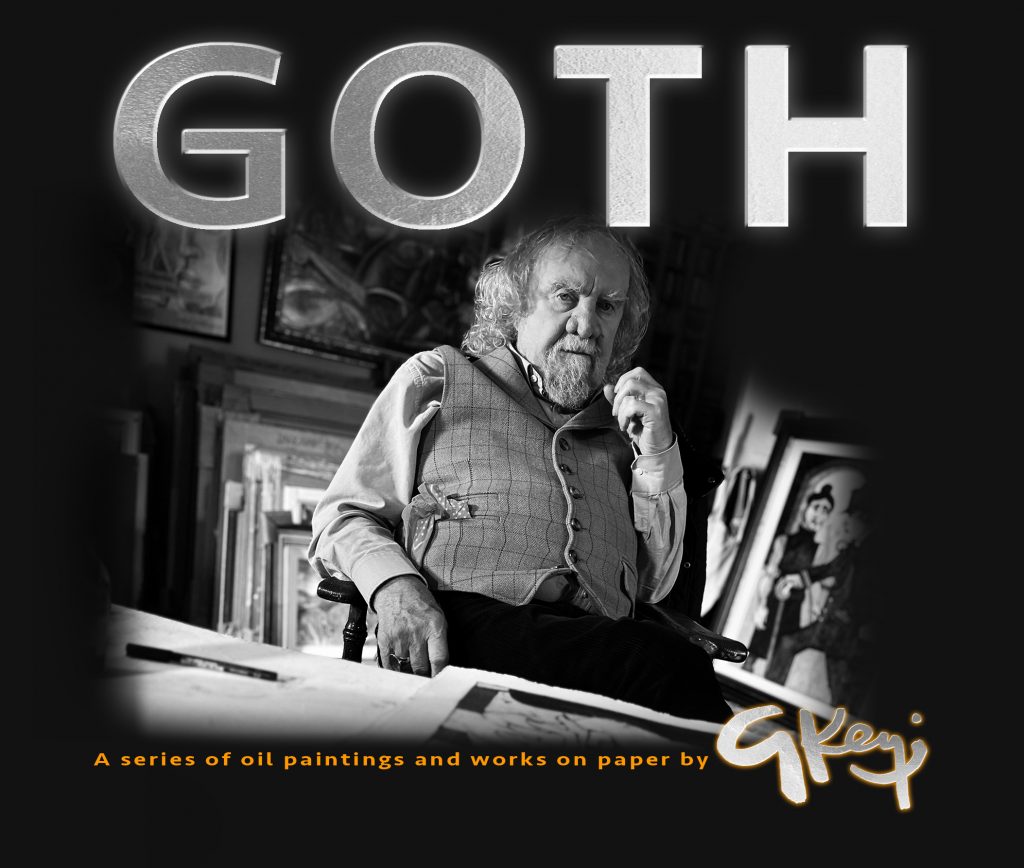 ---
The Complete Goth Series is available
exclusively at Cheshire Art Gallery
---
Geoffrey has recently completed one of the most arresting and striking series in a career spanning over six decades. These twenty-five new paintings have the power to stop you in your tracks, being both tonally different but also obviously flowing from the hand of the artist.
Perhaps we should not be surprised at the way Geoffrey Key continues to astonish us; however, there is certainly something very different about the Goth series. Something immediately apparent at even the most cursory initial glimpse.
Accompanying Book by Geoffrey Key & Nick Brown
This collection of twenty- five works combining both oils and works on paper are some of the most acutely felt and vivid works Geoffrey has produced and comprise a magnificent late flowering of talent.
To celebrate the series before the individual works are snapped up and scattered to the four winds a book, Goth, is soon to be published as a record of these exceptional works.
CLICK HERE TO VIEW PAINTINGS IN THE EXHIBITION
CLICK HERE TO PURCHASE EXHIBITION PIECES
Goth – Exhibition and Book: 28th October – 18th November 2023
Cheshire Art Gallery: 13 Ack Lane East, Bramhall, Stockport, SK7 2BE